Olla Ramlan Profile:
Full Name: Febiolla Ramlan
Nick Name: Olla Ramlan
Nationality: Indonesian
Place & date of birth: Banjarmasin, February 15, 1980
Zodiac: Aquarius
Marital status: Married
Name of husband: Alex Tian
Name of children: Sean Michael Alexander
Parent's name: Muhammad Ramlan (father) and Pissa Assarah (mother)
Hobby: Perfume collection
Achievements & awards: Winner of the Cover Girl Fashion Favorites 1997
Beautiful, sexy, and exotic skins are images embedded in Olla Ramlan. This one model does not appear after a long time to get married and have kids. But when it comes back in the entertainment world, her name immediately dashed. She starred in a sitcom private television station which could have a high rating. Olla is also renowned as a lover of fashion and right now than busy as a model, she developed a fashion business.
Olla has a full name Febiolla Ramlan. She was born in Banjarmasin on February 15, 1980 from the couple and the Temple c. Ramlan Haji Muhhamad Tis'ah Assarah. Olla grew up in a family that is located. She was the sixth child of eleven siblings. Olla youngest sister, Cynthia, also a career in the entertainment world as a sitcom actress. His father was a coal and wood respected businessman in Banjarmasin is also the owner of a local television station "TV Ambassador".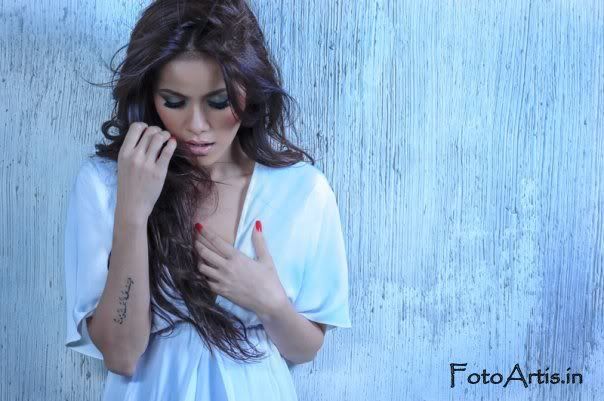 Being a model and actress is not actually ideals Olla. Once, she wanted to be a working in the field of law like a lawyer or notary public. Desire arises from encouragement of her father. Because of that, she had enrolled at the University of Atmajaya Jakarta, Faculty of Law. But, busy life in the world of entertainment made Olla dropped out in the fourth semester.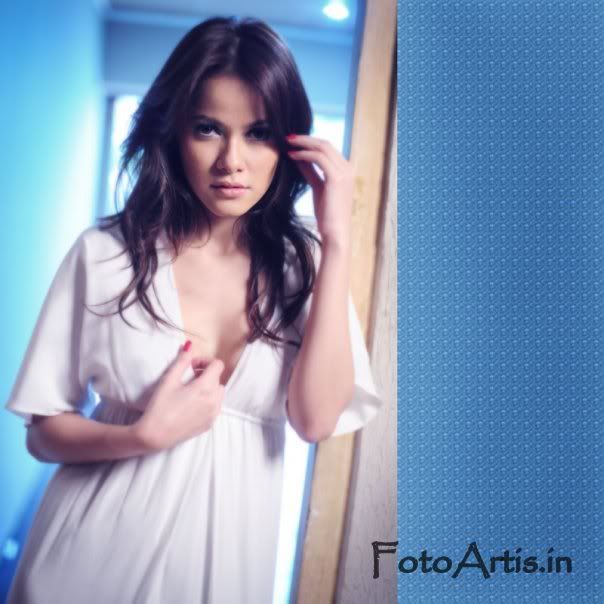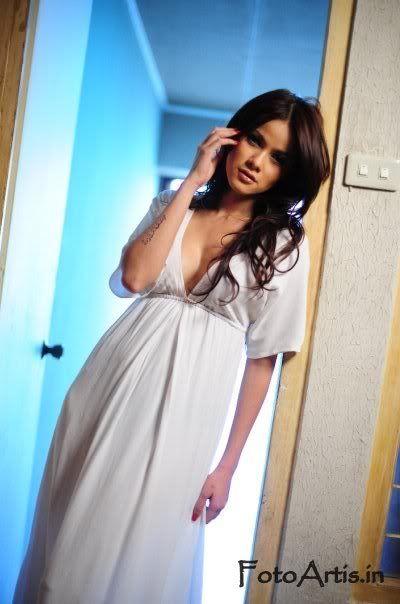 Olla beginnings into the world of entertainment is the factor of chance. In mid-1990 when she was walking in a mall, an agency offering a model in the magazine 'My friends'. The results are pretty good shooting him get re-bid to become a model in the same magazine.
Seeing the talent Olla, the older sister Lolitha Ramlan, register to participate in the selection of Fashion Magazine Cover Girl in 1997. Lolitha send the registration form without notifying Olla. Great talent and beauty of her face makes Olla signed as a finalist and she got the Champion Favorites.
Olla success, make an offer to become a model and star of more ads. Face as it often appears in television commercials such as "Good Time Cookies" and "Carefree". His name became more and more fame when Olla advertising model "Nescafe" version of "Morning Donna." This ad is very unique and highlight the beauty and sensuality side of Olla. These ads also make it often addressed as "Donna" by many people.
Olla name skyrocketed and bid for more playing soap operas came. Parties from Film Persari, Olla offered to become a major role in the soap opera "Shakila".
Receipt of the offer of course. When her career in the entertainment world increasingly uphill, Olla made a big decision. She is accepting applications girlfriend, a model of Dutch origin who also has Spanish blood, and China, Alex Tian. They were married on May 17, 2003, while still 23 years old Olla. After marriage, career Olla precisely dimmed. She had time to vacuum for five years and enjoys her role as wife and mother of Sean Michael Alexander.
Olla went back to build her career by playing a soap opera. She starred in the soap opera "Woman" and "Beautiful Love." But it was not sinteron who raised her name back, but the situation comedy program broadcast television stations Trans 7 titled "OKB". In the comedy program Olla role as a crazy mother shopping slang. She collided with a comedian famous for acting like Jojon, Olga Syahputra, Parto "Patrio" Opie "Mustache" and Akrie "Patrio". Its image as a feminine woman a little "disturbed" in the program. She must balance the madness of the other players and Olla prove that she is able to adapt.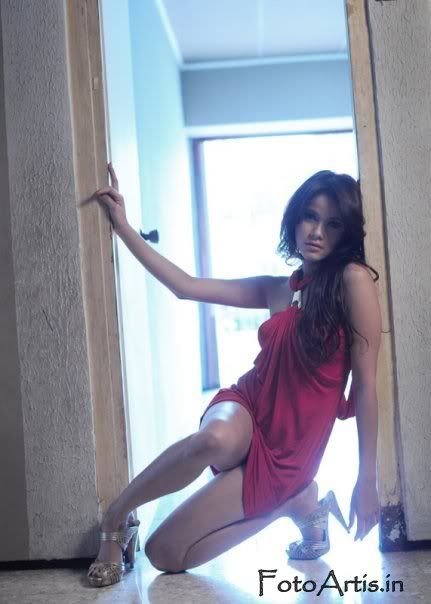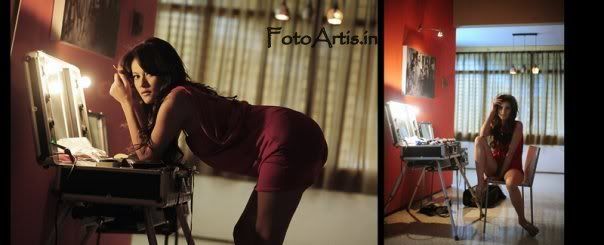 Olla Ramlan Tattoos
Although it is soft and very feminine, Olla that has many tattoos. She began to make a tattoo at the age of 17 years in secret for fear of being scolded the father. But eventually she was open and confessed to her father if they had tattoos. Since then she began craving a tattoo that starts from the back, legs and hands. Most of the tattoo is the name of the person nearest Olla, such as father, mother, son and husband. Until now Olla has 11 tattoos that adorn the skin smooth. It is not impossible considering the number of tattoos will increase Olla loves to paint her body.